YAP were delighted to be invited to present a stand at the Oberstown event Building the Future in the Smock Alley Theatre, Exchange Street, Dublin 8 on 29th May. The welcome speech was given by Pat Bergin, Oberstown Director, afterwards Prof. Ursula Kilkelly, Chair of Board of Management did a presentation entitled Building the Future, the story so far'. This was followed by 2 panels:
Panel 1: Providing the best possible care for young people – Chair: Dr Niall Muldoon, Ombudsman for Children. 
Panel 2: Developing a motivated, cohesive work force – Chair: Mr Colm Barclay, former Governor Irish Prison Service.
The concluding session was entitled €˜Building the Future, Next Steps.€™  was presented by the Director of Oberstown, Pat Bergin. Minister for Children and Youth Affairs, Dr. Katherine Zappone closed the event and spoke of the significant desire of everyone to bring about change for young people.
 
YAP Team Leader Stephanie, YAP Advocate Becky and YAP Team Leader Natasha.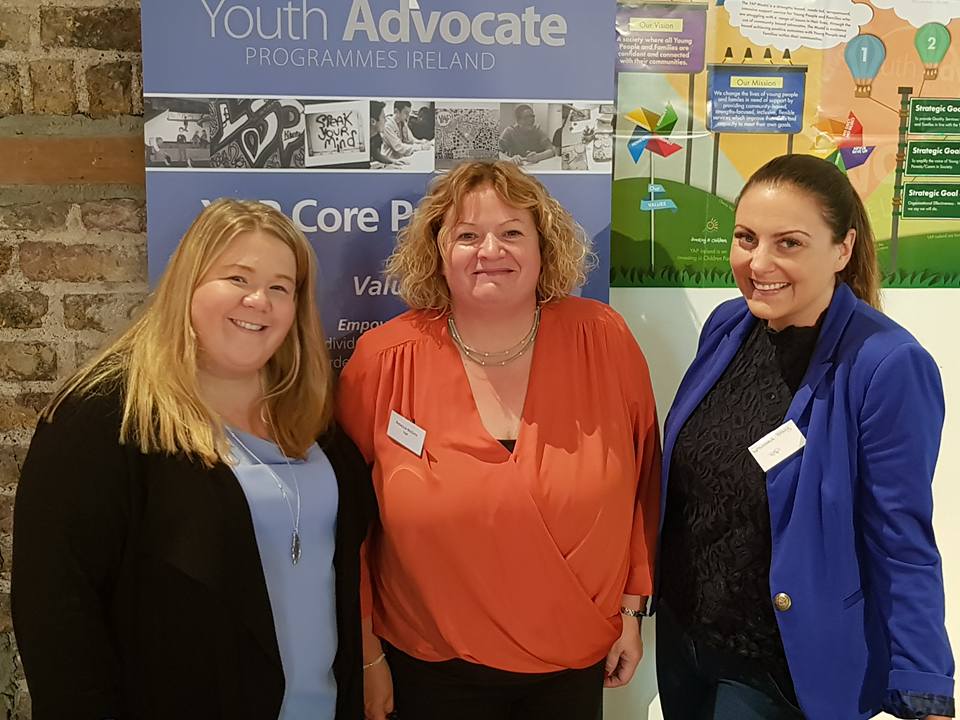 YAP Team Leader Stephanie pictured alongside YAP CEO Siobhan.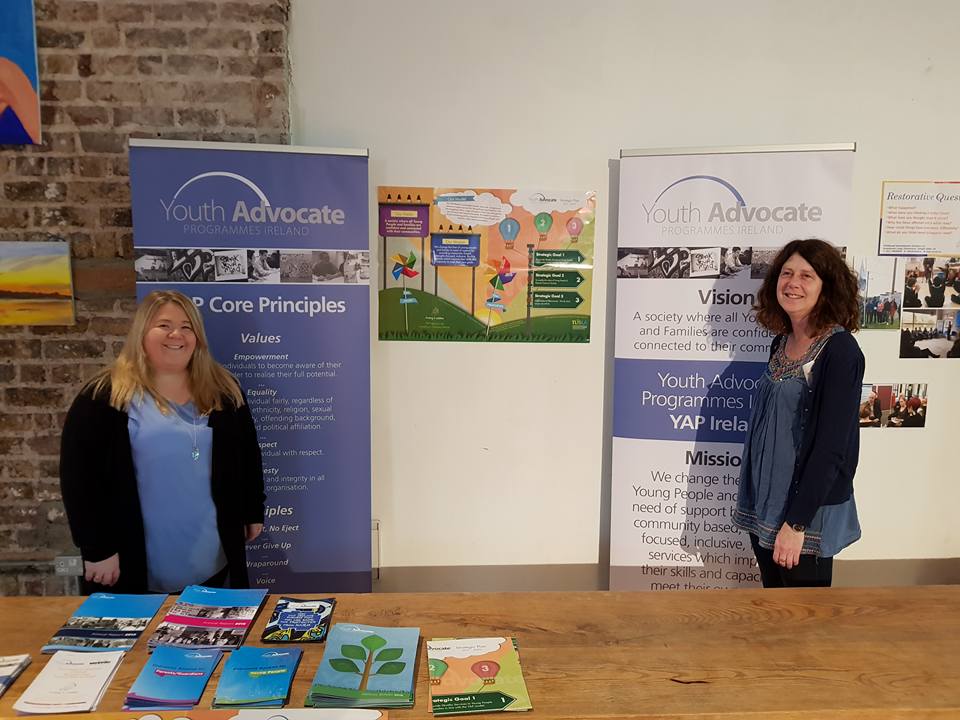 bnj3k
2020-04-03T19:44:33+01:00