The Youth CEO group is made up of a group of young people, who put themselves forward from the Youth Forum to act as Youth CEOs for YAP. The young people work with Siobhán O'Dwyer CEO on a variety of projects. Members of the Youth CEO Group work with the CEO, speak at public events, contribute to YAP Ireland CLG policy and practice development and carry out projects and research on topics that are of importance to young people in wider society.
Over the past number of years they've worked on projects such as:
Helping to develop a job description and strengths and qualities sheet for Youth CEO's. Carrying out action research and publishing the report "What do you think of Social Work Services?" and the recommendations were accepted by Tusla Child and Family Agency. – 2018 You can download a copy of this report HERE.

Co-chairing the launch of the NUI Maynooth Research.

Participating in videos for the YAP Ireland website.

Co-ordinating a campaign and publishing a booklet regarding the impact of homelessness on children and families – 2019. You can download a copy of this project HERE
If you are interested in becoming a part of the Youth CEO Group please contact your Advocate or Team Leader.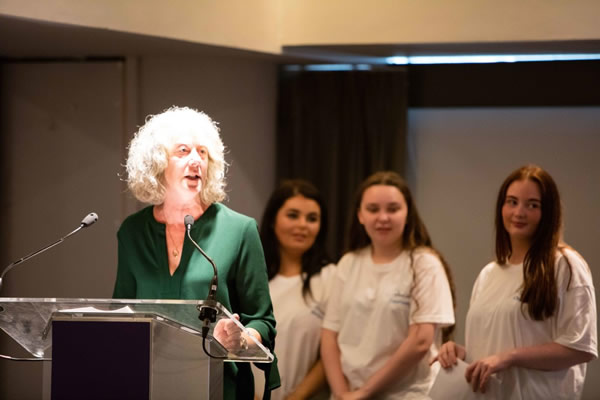 YAP Youth CEO Group 2019
The 2019 Youth CEO Group chose to concentrate their efforts on raising awareness on the state of the Homelessness crisis in Ireland. Here is an extract from their report as to why this topic means so much:
Homelessness is an epidemic Today in Irish Society. According to Focus Ireland's latest figures there were 10,338 people across the country homeless in the week of August 19 – 25 July 2019. The number of homeless families has increased by 348% since August 2014. More than one in three people in emergency accommodation is a child (Focus Ireland 2019). Within our group we already had a good understanding of what homelessness is like in Ireland as unfortunately many of us have directly experienced it or know family members who have. We want the Irish Government to do more for our citizens who are experiencing homelessness and listen to the voices of young people who have experienced it directly.
The 2018 Youth CEO Group
The 2018 Youth CEO Group decided to research young people in YAP and their experience of Social Services. All young people on the intensive support programme have a dedicated social worker and they identified that this experience was something that all the young people had in common regardless of their individual perspectives. Here is why they chose this topic:
The Youth CEO group decided that we wanted to talk to young people on the YAP programme to find out about their experiences of engaging with the social work system. The majority of YAP's referrals come from Tusla, so many of the young people on the YAP programme have experience of dealing with social workers and social work. We wanted to know what young people thought of social work, what their relationships were like with their social workers, and how things could be made to work better. We felt that as we were the same age as the young people we'd be talking to and that we have similar experiences of social work, that they would feel comfortable talking to us in a way they would not with adults or people who haven't been there.