What is the Investing in Children Membership Award?
The Investing in Children Membership Award™ recognises and celebrates examples of imaginative and inclusive practice. Investing in Children members are those services that can demonstrate a commitment to dialogue with young people that leads to change.
Why does it Work?
It  responds  to  the  challenge  'where  I  live  my  life'.

By  including  change  as  a  criterion  as  well  as   dialogue  it  focuses  on  outcomes  as  well  as processes.

It  provides  an  opportunity  for  children  and  young   people  to  experience  being  active  citizens   influencing  the  world  around  them.

By  seeking  evidence  form  children  and  young   people  themselves  it  shifts  power  to  them  and   avoids  tokenism.

There  is  lots  of  persuasive  evidence  to  show  that   process  helps  produce  efficient,  cost  effective   services.
Applying for Membership
There are no complicated forms to complete or a  complicated set of standards to meet. Organisations can register their interest by phone call or email  and have an initial discussion about the strength of their evidence
Arranging a Visit
Following from this a support worker from YAP will meet with you and the children and young people who  use the service to get evidence from them of dialogue and  change, A report is drafted based on their evidence. If  the evidence is positive membership is awarded.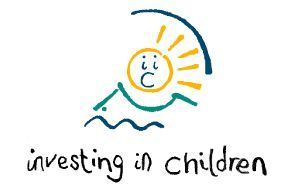 YAP is privileged to be the assessors for the Investing in Children Award Scheme in Ireland, in conjunction with Voices of Young People in Care (VOYPIC) in Northern Ireland. We are working with a range of organisations in Ireland towards them achieving the Investing in Children Membership Award.
If you are interested in finding out more information about the Investing in Children Award please contact us by email at info@yapireland.ie or by phone on (01) 8689180.
YAP Ireland Investing in Children Success
In 2013, YAP first made contact with Investing in Children in the UK to review how we were promote young people's voice and rights in our work. In 2013 we became the first organisation in the Republic of Ireland to achieve the award after being successfully being evaluated. Since then we are evaluated annually and have maintained the award to date.
Below, you can find the final evaluations written by Investing in Children on each of our regions: 
· Dublin North Evaluation 2019
·Dublin Mid Leinster Evaluation 2019
· South and Midlands Evaluation 2019
For more information on the Investing in Children Membership Award™ click on the link: HERE